Campaign donations | Media & News | Conditioning & Indoctrination through Private Media and Education Institutions | Private Research & Science | Party Donations | Corporate posts as incentives | Deals with proxy Corporations & NGOs | Solution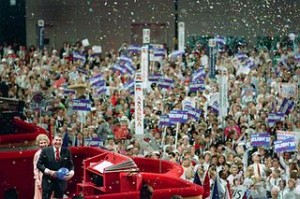 Party Donations are things that are constant and always ongoing. Simply by channeling major donations into a party, you can empower a party and make it prominent in the political scene. Even if there aren't upcoming elections, a party still keeps up building support at a pace proportional to the funds – and therefore power – available to it. Ranging from council seats to local elections, governors, from congress seats to senate seats, funds are continually allocated to push the party.
Supported political parties further enhance the effects of media explained in How Wealth Corrupts Democracy – Media & News, because they continually run their own advertisements to give their own message. Which amplifies the effects of media. Not to mention that when a message which is more to the extreme of what is considered 'normal' is given in advertisements, that message is perceived as the 'political' message, and the message always given by the media ends up being perceived as the 'normal'.
Political parties also fund their own agenda in the same way the private interests fund their own. This further enhances the effects of entire mechanic.
Wealth even uses bureaucrats to subvert democracy in addition to politicians. Read about that in part six of "How Wealth Corrupts Democracy" : Corporate posts as incentives
The following two tabs change content below.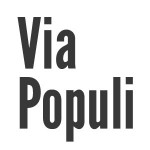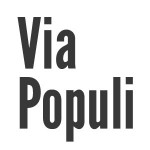 Latest posts by Via Populi (see all)

How Wealth Corrupts Democracy – Party Donations by Via Populi is licensed under a Creative Commons Attribution-ShareAlike 4.0 International License.